Biography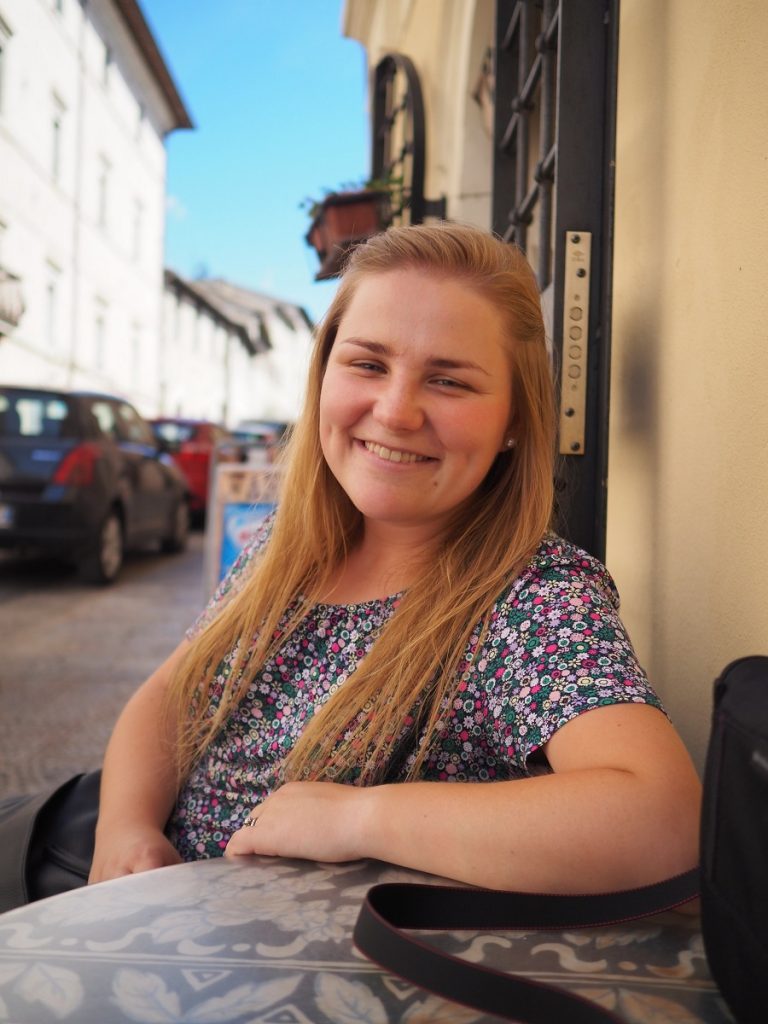 Alžbeta Greenwood-Byrne (née Klasová), born in Slovakia, graduated with a Masters degree from the Royal College of Music, where she studied under the guidance of Kyle Horch. She was a Foundation Scholar, supported by the Dr Michael West Award.
The saxophonist made her debut as a soloist with the State Philharmonic Orchestra in Košice in November 2016, when she was invited to perform two concertos with orchestra as a soloist.
As a soloist, Alžbeta took part in masterclasses taken by Lars Mlekusch, Kenneth Tse, Marcus Weiss, Amy Dickson, Pawel Gusnar, Gordan Tudor, Bence Szepesi, Philippe Portojoie, Oto Vrhovnik, Lev Pupis and Ryszard Żołędziewski.
She was selected to be part of the orchestra and play at the Gala Concert of The Musica Mundi International Festival under the direction of violinist Leonid Kerbel and pianist Alexander Gavrylyuk in Château du Lac, Belgium.
Her solo performances include a recital in festival ARTIS (SVK), Charity Concert for Ukraine, Charity Concert for Serbia, St. Michael's Church in Highgate, St. Cuthbert and St. Matthias Church. She also organised and performed in the 10th Anniversary Concert of Saxophone in Košice (2016) where she also played a live, recorded concert at Slovak Radio and Musical Resonances.
Alžbeta has a huge interest in chamber music and enjoys being a regular member of the RCM Saxophone Ensemble and has many performances with saxophone quartets to her name (Parallax Saxophone Quartet, ATAM Saxophone Quartet, The Rohmer Saxophone Quartet, Hestia Quartet). Together they took part in various masterclasses under the guidance of David Brutti, Gerard McChrystal, Frank Timpe, Ignacio Gascón and Raaf Hekkema. Alžbeta cooperated with RNCM and enjoyed recording with their saxophone department.
Chamber appearances include performing in Kings Place, Košice Spring Music Festival, Kensington and Chelsea Women's Club at the Lansdowne Club (Mayfair), Victoria and Albert Museum, BAFTA Club, Worshipful Company of Farmers, RCM International Women's Day 2017, Waltham Abbey Church and Regent Hall. As a very enthusiastic big/swing band player, Alžbeta lately performed in a collaboration with Mark Nightingale (Britten Theatre RCM, February 2017) as well as in a performance of Duke Ellington's Such Sweet Thunder at the Royal Festival Hall (2016).
She was appointed in 2015 to the position of Saxophone Mentor for the SPARKS Junior Programme at RCM.
In 2012 Alžbeta won 1st prize in the National Competition of Slovak Conservatories in Žilina. In November 2014 she received a Deloitte Talent Award (SVK). Together with her, the Hestia Quartet became the Launchpad Prize Winner (June 2015). Recent successes include an award which Alžbeta received as a finalist of the Talents of New Europe grant competition (2016).
She was selected with ATAM Saxophone Quartet to give a recital at the 18th World Saxophone Congress in Croatia in July 2018. Together they made a tour in Slovakia at the end of the year which was also Alžbeta's final performance with this group.
Alžbeta took part in recording with chamber choir Coro 94 in Norfolk and together they launched final CD Allus in December 2018. Forthcoming appearances in 2019 include recital with pianist Viv McLean in France, concert in Milton Keynes with Polymnia choir and Brandenburg Festival with Coro 94 in London.
© 2021 adam greenwood-byrne
Cover photo credit © Howard Rankin